Welkom in de webshop van Gwendolyne's Steampunk Gems
"I love to create beautiful Steampunk jewellery, that can be worn by anyone at any time, whether you are in full Steampunk attire or in everyday clothes."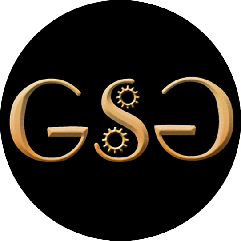 Gwendolyne Blaney
Proprietor of Gwendolyne's Steampunk Gems
Al sinds duizenden jaren dragen mensen sieraden en juwelen. De redenen hiervoor variëren per persoon en situatie, maar een ding is duidelijk: in praktisch iedere beschaving in de wereld zijn sieraden een belangrijk onderdeel van het cultureel erfgoed.
Sinds 2017 ben ik begonnen met het ontwerpen van mijn eigen, kenmerkende Steampunk sieraden, waarbij ik gebruik maak van oude klok- en horlogematerialen, rhinestones en Swarovski kristallen, tandwielen en radartjes van metaallegeringen in een compleet unieke stijl. Hiermee wordt tegelijkertijd nieuw leven ingeblazen in gebruikte en afgedankte oude klokken en horloges, wat duurzaamheid ten goede komt. Mijn wens is om prachtige en tijdloze Steampunk sieraden te maken, die door iedereen en op ieder moment kunnen worden gedragen.
Als u geïnteresseerd bent in onze producten, dan klik alstublieft door naar de onderstaande categorieën voor meer informatie. Als u graag meer wil weten over de geschiedenis van juwelen en sieraden of het Steampunk genre, dan zijn onze blogs zeker de moeite van het lezen waard.


Gwendolyne Blaney
Art Jewellery Designer

Gwendolyne's Steampunk Gems Latest Blog Posts
To see all Blog Posts please click the Blog link at the top.
… even more Steampunk Gems
click the button below to be taken to our sister site at:
https://www.steampunkgems.co.uk

Click Here